Allocation
Allocation is a Metroidvania game without a connected world map. Instead, you must create pathways between key points using the rooms that you collect as you explore.
Rooms are divided by difficulty, so you decide how challenging the game will be by creating your own paths to move around the world. The more you explore and add rooms to your collection, the more choice you have when designing your routes.
Creating a Path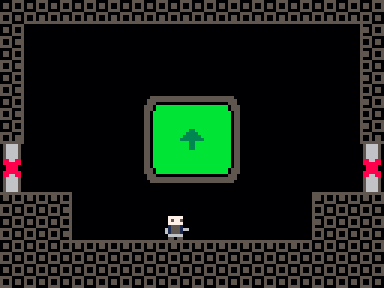 Press the up arrow in front of the monitor to access the map system.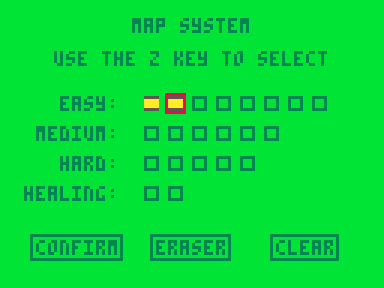 From this screen you can see the rooms you have obtained. If you select one of the yellow rooms and press the Z key, you can then place that room onto the minimap.


Place a few rooms onto the minimap to connect two areas. Aim to reach the red dot room on the right-hand side of the map!
Controls
Arrow keys - Move your character / Choose options in the map system.
Z key - Jump / Select an option in the map system.
X key - Shoot / Cancel an option in the map system.
This game is now also hosted on the PICO-8 BBS: https://lexaloffle.com/bbs/?tid=33693